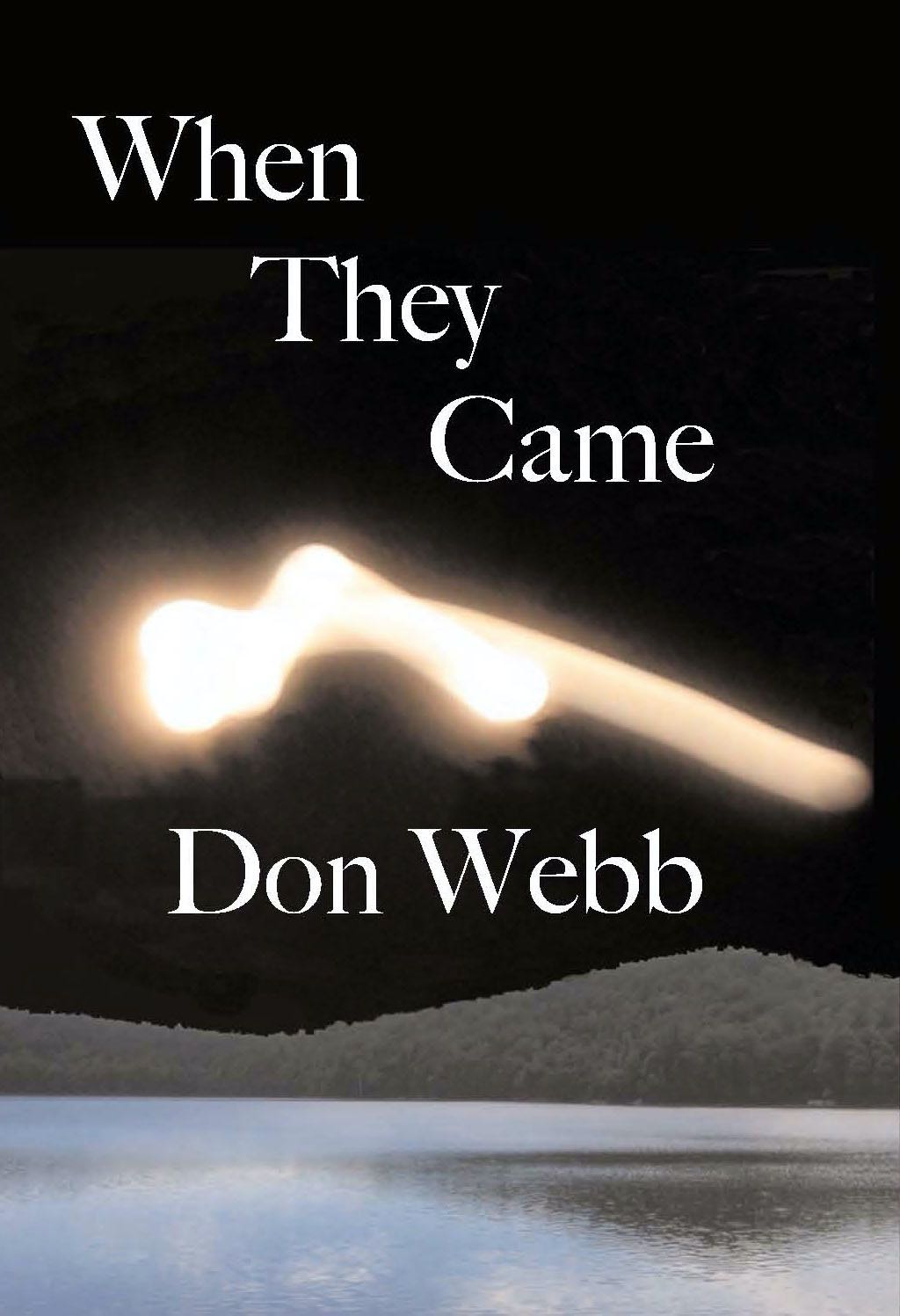 Published 31 October 2006
in Austin, Texas, and Montclair
by Temporary Culture.
Stories by Don Webb
5-3/8 x 7-1/2 inches, viii+224 pp.
First issue, 15 numbered copies hand bound in black silk over boards, wood block print onlay to front cover, Ann Muir marbled endsheets, signed by the author. Three line errata slip inserted. By subscription only ; sold out upon publication.
Trade issue, 500 copies, smythe sewn, in paper covers.
ISBN 0-9764660-1-5
Price : $22.50 (postpaid within U.S. ; foreign add $15.00).
Trade discount available.
Orders and inquiries to:
Temporary Culture
P.O. Box 43072
Upper Montclair, NJ 07043-0072
USA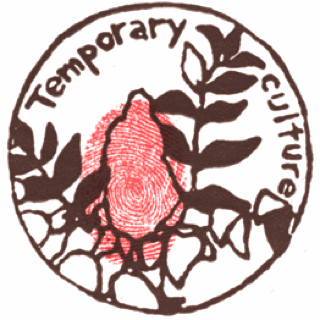 When They Came
23 stories by Don Webb
This is Don Webb's scrying at its best, deadpan divinations of a pagan America.
— Wendy Walker
Don Webb is a genius. He's not widely appreciated. There are some things mankind was not meant to know.
— Bruce Sterling
Several are genuinely brilliant [. . .] The miracle of When They Came is its exuberance [. . .] light begins to shine, griffins scream, the world is different.
— John Clute in Interzone
This concise, sharp volume is a great introduction to Webb's fiction for the reader unfamiliar with his work and a welcome reminder of his talent for the rest of us.
— Jeff VanderMeer, Locus Online
[. . .] well-crafted and highly entertaining [. . .] a worthy addition to the Lovecraft mythos and your bookshelf.
— Liz Milner, Green Man Review
Old school slipstream with a stiffer proof [. . .] documenting the obliteration of the barriers between reality and imagination.
— Chris Brown, No Fear of the Future
Contents :
Souvenirs from a Damnation
The Shiny Surface
Ool Athag (Crossroads, 2004)
Mission to Monnat
The Jest of Yig (Weird Tales 322, Winter 2001)
The Agony Man (Forbidden Acts, 1995)
The Sound of a Door Opening (The Starry Wisdom. A Tribute to H. P. Lovecraft, 1994)
The Lamp
The Heart of the Matter (Monsters from Memphis, 1997)
The Prophecies at Newfane Asylum (Interzone, March 2000)
It Sounded Angular (Wetbones, Spring 1997)
The Yellow Flower
Pig (Horror Garage 3, October 2001)
The Fourth Man
The Collector
The Flower Man
The Idiot God (Noctulpa 7, 1993)
When They Came
The Skull : A History
Key to the Mysteries (Eldritch Tales 6 : 1, 1989)
Meeting the Messenger (Realms of Fantasy, June 1998)
A Little Night Music (as "Serenade at the End of Time." The Last Continent. New Tales of Zothique, 1999)
The Source and the Stone